Prompt: "A storm destroys your uncle's shed and kills his six-year-old son. Describe the color of the sky right before the storm hit."

The ordinary blue had disappeared quickly, and in its place was a yellow-green; the kind of colour that existed only in crayola. Slate-coloured clouds rolled towards the farm, obvious portents of the tempest to come. This would be a storm that would have no mercy. Lightning lit up the sky as minuscule raindrops began their onslaught. He was only outside because of the sky, because of the foreign-coloured patch of atmosphere that was surely full of "aliens". He wasn't looking to be killed like the Wicked Witch. After all, he was only six and to him, the aliens didn't stand a chance. ​
Powered by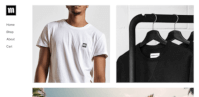 Create your own unique website with customizable templates.