The happiest blog on Earth
Hey Disnerds,

Guess what? I've started a new series! One of my main problems with Disney fans is that we often forget the people behind the movies, all of the animators and writers who bring our favorite tales to life. Because of that, this new series will be focusing on some of the amazing and important people behind the Disney films, starting off with legendary director, producer, and writer Pete Docter!
Powered by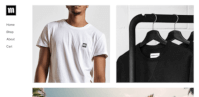 Create your own unique website with customizable templates.